The camera is backstage, it shows Beaver Cage and Squirrel Cage staring at a table well decorated with WFW merchandising.

Beaver turns and we can see that he is holding an action figure in his paw.
Beaver Cage: Wow, this is awesome, I even come with my own personal weapon! Hey Squirrel, let's see yours.
Squirrel Cage seems reluctant to turn around.

Squirrel Cage turns slowly showing his own action figure.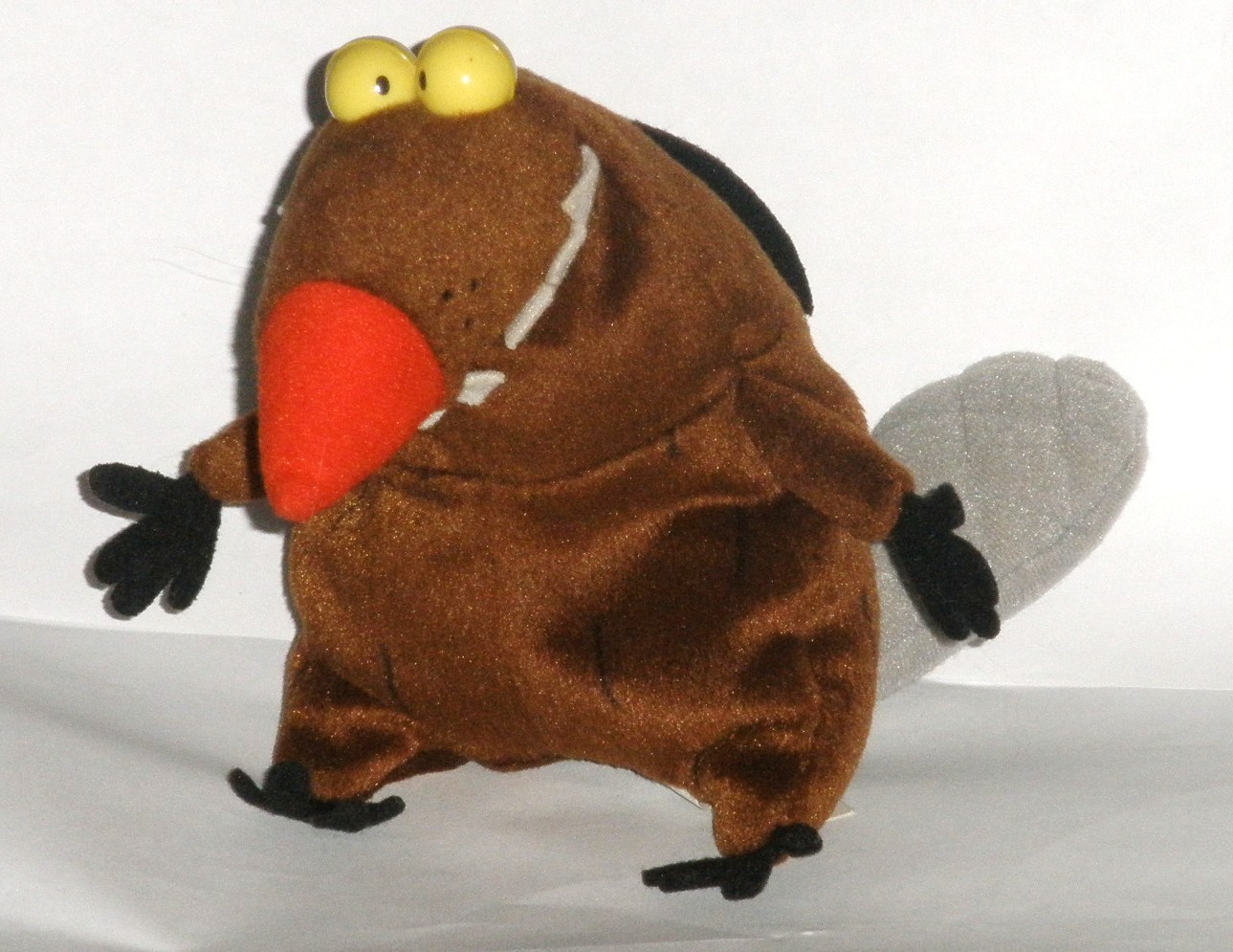 Squirrel Cage: It looks nothing like me.
Squirrel Cage masks seems to be frowning at his crappy action figure
Squirrel Cage: It's not even a squirrel, LOOK, they didn't get our names right.
Squirrel Cage takes a box and shows it to the camera.

The box reads "Beaver and Cage action figures".
Squirrel Cage: Who could've done this? Who? Who who who who?
The crowd does a few "Whos" with Squirrel.

The camera pans a little to the right and we can see Sarah




Sarah's smirks and giggles with disdain.
Sarah Foster: Hey guys.
Beaver and Squirrel turns to Sarah as she continues to speak.

Sarah Foster: I want you to know that we appreciate the work you're putting into our company, so we made these for you, I hope you like it.
Sarah's words stings both of the Cage brothers as if it was poison as they get startled.

Sarah looks satisfied and starts to leave, closing the door behind her.
Beaver Cage: Wow dude, that's one mean woman. What did we do?

Squirrel Cage: I don't know dude, but screw this...
Squirrel begins to trash the room and his toys, screaming with anger.
Squirrel Cage: WE TAKE WHAT WE WANT, AND AFTER WE DOWN CASEY, WE WANT THE GOLD SUCKA, SARAH FOSTER, WE'RE COMING FOR YOU CHICKA!
Squirrel Cage proceds to dropkick the door exploding it to splinters.

Beaver Cage takes Squirrel, I mean, "Cage" action figure in hands and starts to talk.
Beaver Cage: Here kids, I am contractually obligated to say that the Caged Bros
, Beaver
and Cage
are now up for sale on the nearest BlockBuster.
Beaver Cage starts to mimick Squirrel Cage's moveset with the "Cage" figurine.
Beaver Cage: Come and have fun.
The camera fades
High Commander




Posts

: 20


Join date

: 2018-05-19


Age

: 29


Location

: Brazil



Similar topics
---
Permissions in this forum:
You
cannot
reply to topics in this forum